Project Weightloss (PWL) is a 12 Week exercise intervention programme targeted at individuals who are currently overweight and inactive. Individuals with a body mass index of over 20 are eligible for the programme. Currently sessions are run twice a week online and where restrictions permit, sessions are delivered in local Project Weightloss Centres.
Sessions comprise of a wide range of exercise activities, equipping participants with the tools to be able to manage their weight in a healthy and safe manner. A substantial logbook is used alongside the practical sessions as a motivational tool, reference and record of activity and progress.
The primary aim of the programme is to provide an opportunity for inactive and sedentary people to experience exercise, appropriate to their ability and needs in a supervised and structured setting using exercise professionals. The programme is designed to empower the participant to focus on the areas of their everyday activities which can be changed to bring about improved health and fitness, and as a result, reduce excess weight and other associated risks. By the end of the programme, participants will be fitter, healthier and reduced their BMI. Project Weightloss is about a lifelong change to be more active.
Project Weightloss is an initiative of the Cork Sports Partnership and has been enhanced by the involvement of the Health Promotion Department of the HSE and Leisureworld Cork. Project Weightloss ran as a pilot initially back in September 2011 in Leisureworld, Bishopstown and it continues to be a huge success.
Late in 2012 with the support of the Health Promotion Department HSE and Leisureworld, a two day training course was devised to train up interested and qualified fitness instructors to deliver Project Weightloss, making it available in all communities across Cork.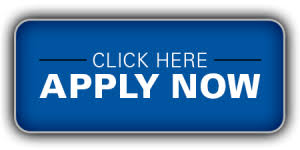 January 2021 Venue List (Classes start from 25th January 2021):
Ballintotis, Ballineen, Mallow, Carrigaline, Riverstick, Farranree, The Glen, Bantry, Castletownbere