Tips For Self-managing Your Health
Learning how to manage your condition may help you feel better, stay active and live well. To do this well a person needs to have the right information, education, support and services.
Here are some tips to support you to manage your health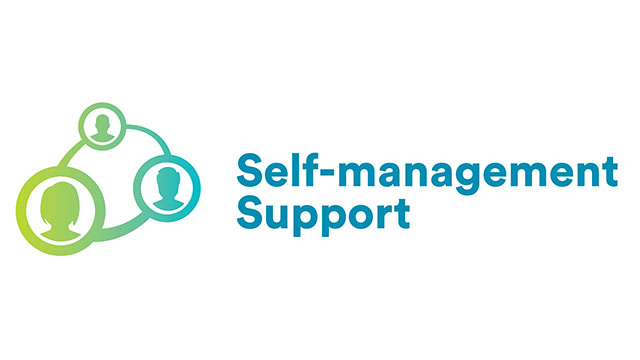 Knowledge is Power
Learn about your condition, what it is, how to manage it and how it may impact your life.
Your healthcare team can help you understand your condition and how you can live well with it.
Pace Yourself
Pacing is carrying out activities over time and not carrying them all out at once. It's better to do a smaller amount every day than tiring yourself by doing too much at one time. Everyone's ability and condition is different.
Vaccinations
Preventing flu and pneumonia is an important step in self-management.
People with long-term health conditions are more at risk if they catch flu or pneumonia. Ask your doctor or nurse about vaccines recommended for you.
Be as Healthy as You Can
Everyone benefits from a healthy lifestyle. This may involve eating a healthy diet and being a healthy weight. Being as active as you can be, stopping smoking and reducing or cutting out alcohol are also good steps to take.
Be Prepared:
Attend all your GP or hospital appointments and bring a list of your questions to get the best out of your review. Take notes during the appointment so you can remember the information discussed. Bring someone with you for support if you wish.
Team Work
You are not going it alone but you are a partner in your healthcare. A good working relationship between you and your healthcare team is important. They may be an expert on your condition but you are the expert on you.
Nobody knows more than you do about your body, your feelings, your actions and how your health affects you.
Learn to recognise the signs or symptoms that tell you when you need to look for help.
Know when to Get Support
Support can come from many sources: your healthcare team, family and friends. Some people find it helpful to join a support group and to talk with other people who have the same condition. For some conditions there are specialist courses available for you to attend.There may also be courses which can help you develop your skills in self-management. These are often called CDSMP or the Stanford model self management programme. Talk with your healthcare team about these.
Goals and targets
Set achievable goals or targets which you can maintain as part of your self management plan.
Don't set unrealistic targets which set you up to fail. For example if you're not active at the moment then a goal of walking for 60 minutes every day may be unrealistic. Aiming for 30 minutes 5 times a week may be more realistic. Once you have achieved and maintained your goals, you can always increase them.
Mind Your Mental Health
The emotional toll of a long-term health condition can be difficult for many people. Our thoughts and emotions influence our physical health and vice versa. It is important to talk about your feelings with people you respect and trust such as your family, friends or your healthcare team. Look for help if negative feelings interfere with your ability to enjoy life.
Manage your Medication
Learn about the medication prescribed for you, why you're taking it, when to take it and how to take it. 
It is important that those involved in your care know what medications you are taking. Bring an up to date list of your medications to all appointments. Ask your GP or pharmacist for a list of the medications you are taking. You can also get a copy of a "My Medicines list" on www.safermeds.ie