Adrigole Family Resource Centre
About the Caha Family Resource Centre:
This free service is up and running at the Caha Family Resource Centre, which offers services to residents of the communities of Adrigole, Lauragh, Tuosist and Ardgroom.
Essentially Community Referral is a new name for an old idea: that people are happier and healthier when they are connected to their community. This is a free and confidential service funded by Slaintecare Ireland and fully supported by the Caha Family Resource Centre.
In our present challenges with COVID 19, our wellbeing is paramount.
This project offers support in tackling issues such as isolation, loneliness and anxiety for people over 18 years of age. Our Link Worker will chat with you in confidence about your interests and will find ways for you to get more engaged in activities for your health, learning opportunities, or ways to simply socialize.
When Covid 19 restrictions permit and groups are meeting up again in the community she will keep you informed, and in the meantime there are loads of great online classes and groups meeting regularly. We can inform you about these, and help to get you up and running using the internet if you require any assistance. Your local GP, health professionals and the community can refer you to the service, or you can self-refer yourself.
Email: communityreferralcahacentre@gmail.com
For more information follow us on:
Facebook: Health and Wellbeing Community Referral Caha Centre
SUPPORT YOUR WELLBEING WHEN YOU NEED IT MOST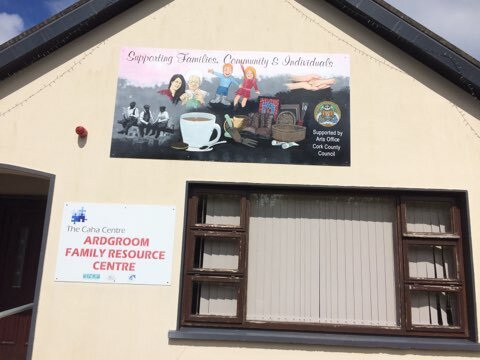 Adrigole Family Resource Centre
The CAHA Centre,
Drumlave,
Co.Cork.