49 North Street
Creating Alchemy in the Mental Health Services
49 North Street aims to create a space, a melting pot whereby learning, therapeutic activities, creative expression and diversity can flourish. It's about taking risks and building upon people's strengths, working together to create a community where recovery and wellbeing thrive.
Current projects include:
Our autumn programme of events is due soon when the details have been finalised in line with public health restrictions in response to Covid 19.
Please visit our facebook page for updates or contact kevin.oshanahan@hse.ie
Award winning film 'An Open Door' explores how a pioneering initiative in West Cork provides a space for hope and recovery for the local community using co-production and collaboration at its foundation.
---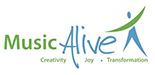 49 North Street, Skibbereen, Co. Cork