Welcome to The Wellbeing Network
Previously The Cumasú Wellness Bus, The Wellbeing Network is a new mobile service based in West Cork aimed at encouraging individuals to improve and protect their health and wellbeing.
Working in conjunction with the HSE's West Cork Mental Health Services and National Learning Network, The Wellbeing Network serves a population of approx 59,444 (Census 2016) across West Cork Communities. While the population is small, the geographical area we serve is very large and characterised by substantial mountainous areas and 3 peninsulas. The road and public transport infrastructure is poor so providing a community based' service is crucial to ensure the successful provision of information and ideas about mental health and wellbeing and to strengthen a communities' ability to care for themselves and each other.
The Wellbeing Network aims to move away from a medical model of mental health and work more with a preventative model – recognising the need for individuals to access non-clinical / medical resources to enable them to improve their health and wellbeing.
An important part of the 'preventative approach' is the provision of information so that everyone can be fully informed about what is available in their community, what things might work to help them through difficult periods and most of all to empower people to take ownership of their own wellbeing.
Subscribe to The Wellbeing Network
Subscribe now to get free resources from The Wellbeing Network, and stay informed about updates, events and information. By signing up, you are opting in to emails from The Wellbeing Network. We will send you useful information about our work - we promise not to bombard you with mails, we always keep your details private, and you can unsubscribe at any time.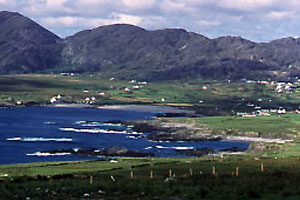 It is easy to rush through daily life without stopping to take notice. Paying attention to the present moment – to our own thoughts, feelings and to the world around you can improve your wellbeing. For now, Take Notice of the wonderful locality of Beara....
read more