Kenmare Family Resource Centre
Kenmare Family resource Centre provides a warm, friendly space for individuals, families and groups. Our mission is to reach out and provide a range of services to encourage a community where everybody is valued, supported and included. We provide information and support services for social, emotional, educational and cultural development. We also offer space and support to community groups of a non-profit nature. Serving the Greater Kenmare Area of Kenmare town, Bonane, Kilgarvan area, Templenoe, Blackwater, Tahilla, Sneem area & Castlecove in county Kerry.
We are delighted to say that our Social Prescribing Worker Paula will be now cover the greater Kenmare and Cahersiveen area. Including; Kilgarvan, Kenmare, Tahilla, Sneem, Blackwater, Caherdaniel, Waterville, Ballinskelligs, Portmagee, Valentia Island and Cahersiveen.
We are here to help!
If you cannot find what you are looking for or would like us to help you with any questions, please feel free to contact us directly.
Enquires:
Maire Ui Leime (Co- Ordinator)
Kathleen O' Connor (Community Development Worker)
Mary O'Callaghan (Administrator)
Irene Carey (Family Support Worker)
Paula Mc Elligott (Link Worker – Cork/Kerry Health and Wellbeing Community Referral)
http://www.kenmarefrc.ie
https://www.facebook.com/kenmarefrc/
Office Times
Monday – Thursday
9.00am – 5pm
Friday
9.00am – 3pm
However, we will endeavour to meet you outside of these times to accommodate working parents. Please ring us/ email us to arrange this.
What's new.
Self-care jars, what are they and why would we need one?
Watch Kenmare Family Resource Centre's link worker Paula and Community Development Officer Christine, demonstrate how to make your own beautiful self-care jar at home. Read more below on what they're all about –
Self-care is important for our mental and physical health. Without taking the time to care for ourselves we leave ourselves susceptible to burnout, mental, physical, and emotional distress. Self-care is a great way to restore our connection to ourselves and take a moment to breath.
One of the best tool-kits to facilitate self-care is a self-care jar. The jar can act as a prompt and reminder of all the ways you can look after yourself and indulge in some me-time. By writing out different self-care activities and placing them in the jar, you can easily pick one out to inspire your next self-care activity any day of the week, without the added pressure of trying to think of ideas on the spot!
Why not make one for yourself by following the steps in the video click here to view
Reading Well at Kenmare Library
In initiative between Kenmare Library and Kenmare Family Resource Centre, a book recommendation rotation has been introduced and will run over the next few months. Each month introduces six new books for you to explore.
There will be a dedicated stand for the six different books in Kenmare Library which have been carefully curated by Kenmare's local Health and Wellbeing link worker. The books selected are all centred around self-help & wellbeing.
Evidence shows us that using books to improve our mental health works. Reading has the power to offer comfort, solace, escapism, and advice when we need it most. It can also give useful advice, solve a problem, or provide escapism from life's challenges.
So why don't you borrow a book from your local Kenmare Library today?
Better Balance Better Bones exercise programme
Good news the Better Balance Better Bones exercise programme is starting on Thursday April 28th at 2pm in Kenmare GAA Sports Hall.
This programme is aimed to improve one's strength and balance. The Better Balance Better Bones programme includes an aerobic warm-up and a series of exercises to challenge and improve one's balance, joint and muscle range of movement, flexibility, bone strength and muscle power.
Exercises include mini lunges, mini squats and heel raises. These exercises have been researched and proven to improve the participant's ability to stay strong and steady on their feet. Better Balance Better Bones is suitable for adults who walk independently. Unfortunately, it is unsuitable for people who have fallen in the past 12 months or who use a walking stick or frame.
The programme is suitable for both men and women. The programme is facilitated by Baile Mhuire Tralee, Munster Technological University and the HSE.Booking is essential as limited places are available. The programme cost €40 payable on week 1 of the course. The class will run for one hour per week.
Happy to chat benches in Kenmare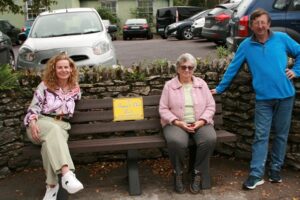 Talking to others and sharing your thoughts is a great way improve your wellbeing, as does being outdoors in nature.
So why not find one of our 'Happy to Chat' benches in Kenmare and take a moment to catch up with old friends or new friends?
Introduction to Kids Yoga at Kenmare Family Resource Centre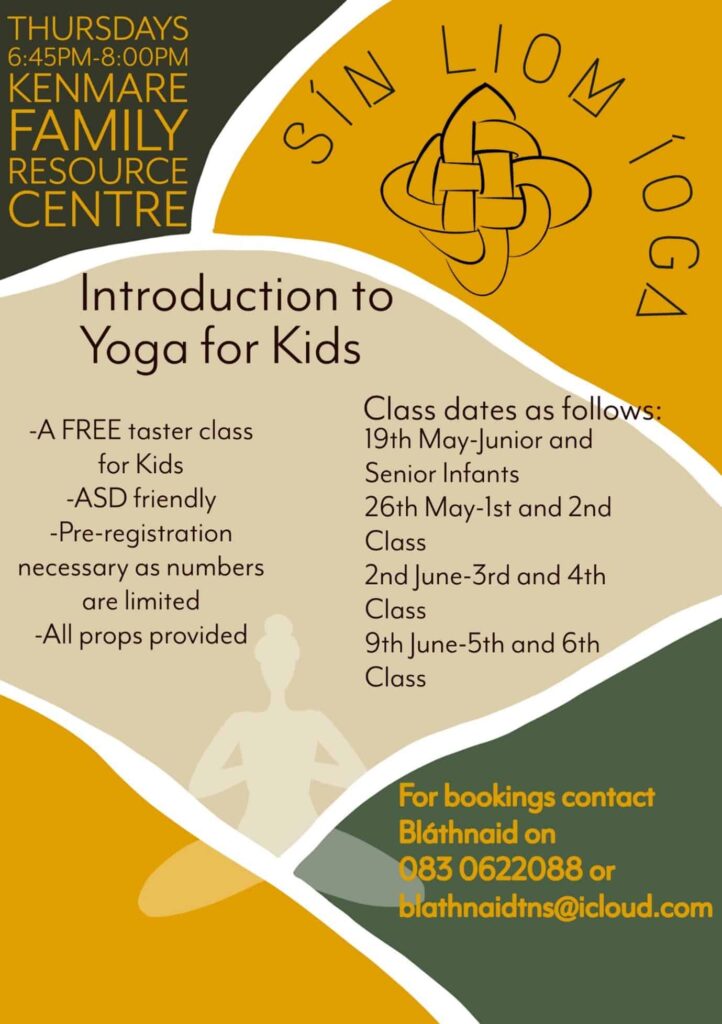 Storytelling Group at Kenmare Family Resource Centre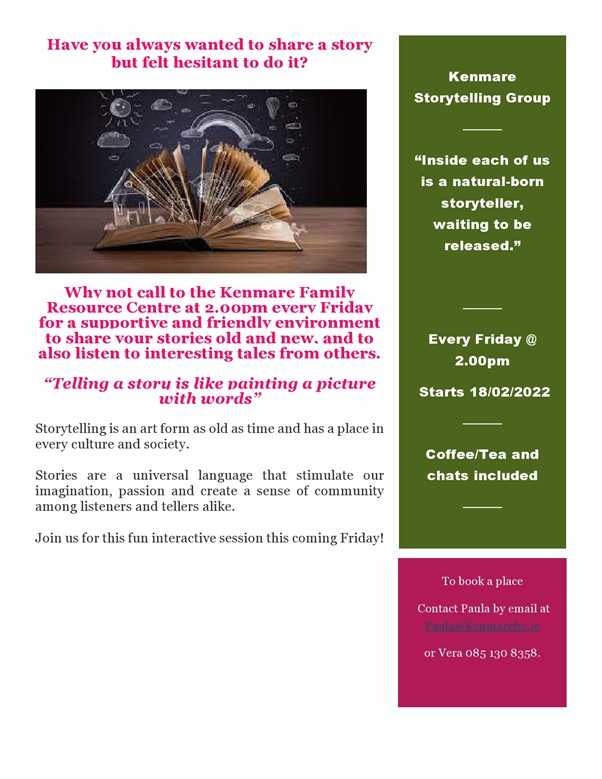 Other current projects include…
Low cost counselling
Offered weekly at Kenmare FRC, every Thursday by appointment only. Please call Kenmare FRC on 064-6642790 to book an appointment.
Other limited number of appointments available throughout the week in partnership with local counsellors. Contact Kenmare FRC directly on 064 6642790 to discuss options.
Art Therapy
Delivered at Kenmare FRC every Thurs in partnership with a local therapist, Karena Constable. Please contact the centre directly on 064 6642790 to book an appointment. Art Therapy is available to children over the age of 6 years and teens.
Child and Adolescent counselling
Offered weekly at Kenmare FRC in partnership with Shannon Wilson. Child and adolescent counselling aims to help children cope better with their emotions, understand problems, develop necessary coping skills and make positive choices.
Low Cost Wellbeing Treatments
On offer every Fri morning at Kenmare FRC. Cost is €15 / half hr or €30 for one hour. Booking essential.
Other current projects include:
Tuesday
Parent, Baby & Toddler Group
10.30am – 12noon
Thursday
Conversational English Morning
9.15am – 10.00am
Coffee Morning for community
10.00am-11.00am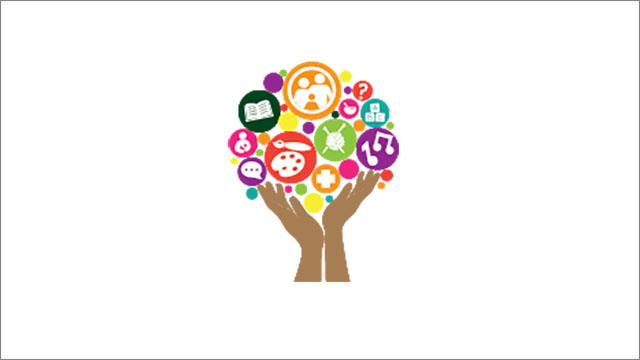 Kenmare Family Resource Centre
Railway Road
Kenmare
Co. Kerry