Keeping ourselves well physically and mentally is very important at the moment and to help with that Cork Kerry Community Healthcare has developed a series of videos.
Cork Kerry Community Healthcare have also produced a series of downloadable 'How to' articles containing exercises and tips that can help.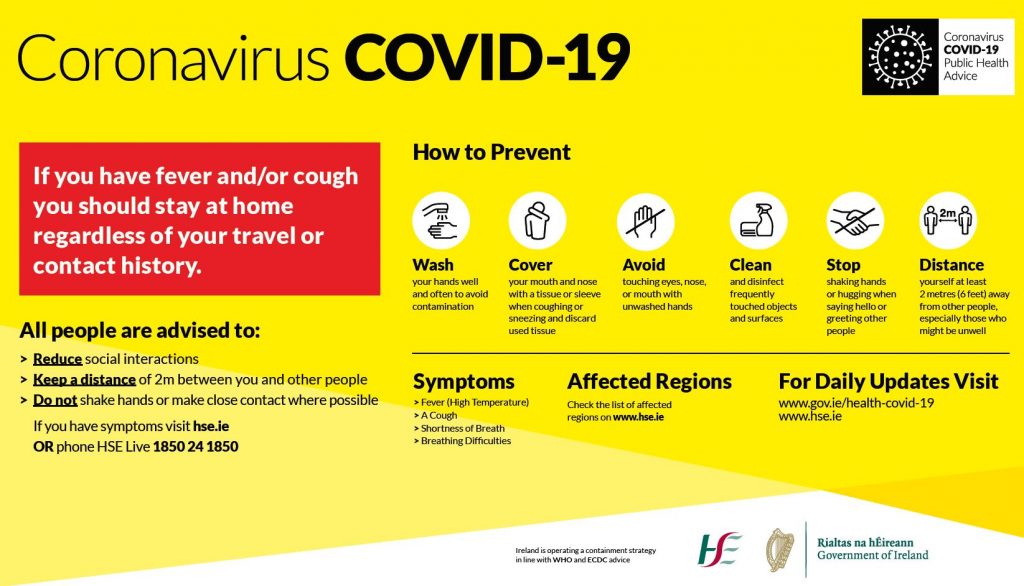 Understanding Our Emotions
Understanding Our State Of Mind
Protect Your Relationships
Working With Young Children
Working With Intellectual Disabilities
Working With Older People
Mindfulness Skills Practice
Mindful Practice: Handwashing
Mindful Practice: Forest Walk
Mindful Practice: Butterfly Hugs
Helpful "How To" Leaflets
Effecitive Use Of Mindfulness
Simple Exercises to Keep you Steady & Strong
Minding Your Long Term Health
Covid-19 :
Guidance For Volunteers
Very many people have volunteered to support our community response to COVID 19. Aware of the challenges that lie ahead for volunteers Cork Kerry Community Healthcare has also developed a guidance for Volunteers. Please download and share widely.