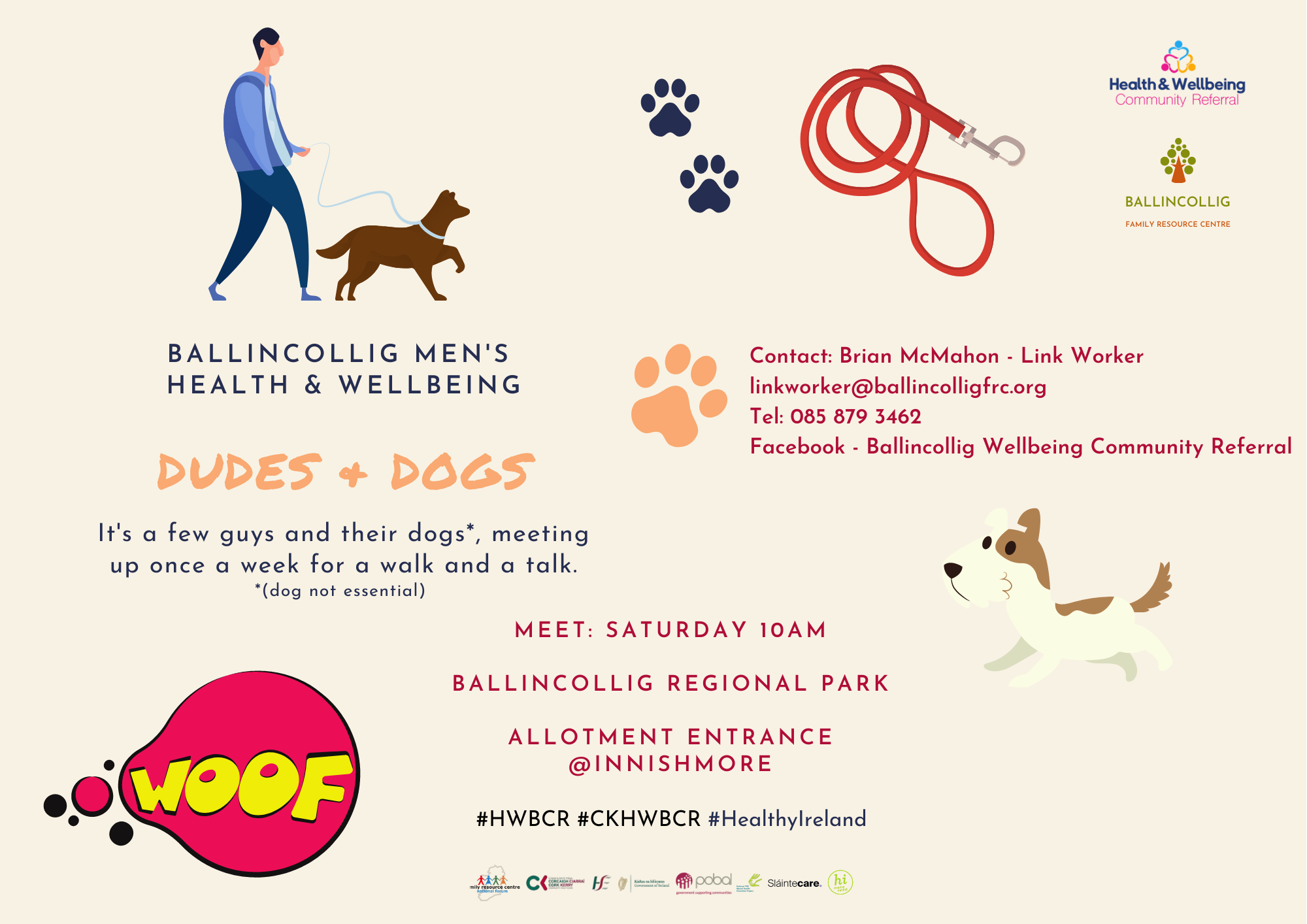 DUDES & DOGS
Starting on Saturday 11th July @10 am in Ballincollig Regional Park, taking place weekly after that.
A mental well being initiative to encourage men to get out in the open air and talk. It's a few guys, a dog or two, meeting up once a week for a walk and a talk.
About anything. No judgement, just friends.
Meeting @ 10 am in the Regional Park Allotments by Innishmore.