Teach na nDaoine – Mullaghmatt
From time to time we all need some support to help us connect with or rediscover the things we enjoy in life. These are the things that give us our sense of enjoyment and motivation, and that support our health and wellbeing in a number of ways. We will help you look over your personal interests, and find ways to enhance your quality of life so that you might live it to the full. Maybe you would like to meet new people, learn a new skill, improve your health, deal with stress, boost your confidence or become more involved in your community. We provide a friendly and welcoming service, and will work to connect you to groups, events and services that are available in your area. These might include the following areas of interest:
Arts and Crafts
Sports and Fitness
Wellbeing/Stress Relief
Gardening
Photography
Music
IT and Basic Computers
Walking and Rambling Groups
Services for Seniors
Women's Support
Men's Health
Family Services
LGBTQ + Services
Counselling
How to access the service:
You can contact us directly by phone or email (details below), or talk to your GP and ask them to get in touch on your behalf.
Who is it for:
The service is free and available to all adults over 18.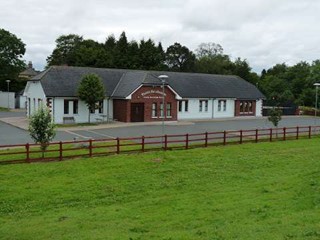 Teach na nDaoine Family Resource Centre
1 Oriel Way
Mullaghmatt/Cortolvin
Monaghan

Aisling Mc Cormilla, Social Prescribing Officer