Ballyspillane Community and Family Resource Centre
Ballyspillane Community and Family Resource Centre provides a universal range of early intervention and prevention programmes and community activities to support families and communities in need. It is a bright, welcoming, vibrant centre that offers a range of family support services. The staff and voluntary Board of Management are committed to providing the best possible service to the community.
What is Social Prescribing?
Social Prescribing recognises that health is heavily determined by social factors such as poverty, isolation and loneliness. Social Prescribing offers GP's and other health professionals a means of referring people to a range of local, non-clinical services to support their health and wellbeing. It is a means to address peoples needs in a holistic way while supporting the individual to take greater control of their own health. Social Prescribing empowers people with social, emotional and practical needs to find accessible solutions with the support of an encouraging Link Worker. Self-referral or a referral by friends or family are also accepted.
Who is it For?
Social Prescribing is for adults over the age of 18 years, who feel they could benefit from being more involved in groups, clubs and activities within their community. It is for those who are open to change within their everyday lives. It provides the opportunity to learn a new skill, try a new activity, meet new people and make a connection in the neighbourhood, while having the support of a Link Worker while doing so. Being connected has a positive impact to a persons over all mental health, wellbeing and quality of life, and as a result, can lessen feelings of isolation, stress, anxiety, depression and loneliness. It is essential to highlight that Social Prescribing is not a replacement for adequate clinical services, social work or counselling services, but is a place for change, growth and person development. The Link Worker can help you bridge the gap between you and your community and help you make the positive steps to a fuller life.
If you feel like you could benefit from Social Prescribing, you can be referred by your local GP or health practitioner. You can also self-refer by ringing Deirdre on 087 4293407 or email at deirdre.linkworker@ballyspillanecfrc.ie.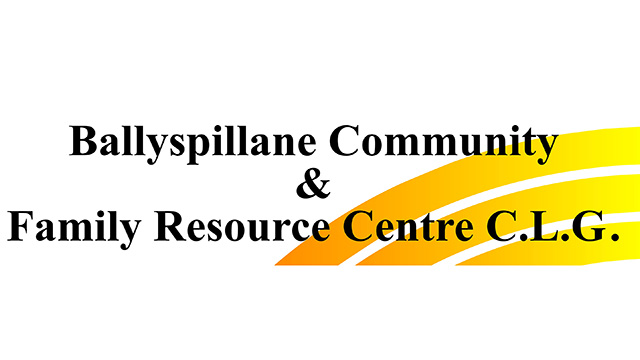 Ballyspillane COmmunity and Family Resource Centre,
Ballyspillane,
Killarney,
Co. Kerry