FREE spooky thrills and spills
From October 20th to November 5th 2018, be prepared for more than 10 days of cost FREE spooky thrills and spills: street entertainers, circus tricks, puppet shows, face painting, tarot readings, broom throwing competitions and an invasion of dancing witches!
Oct 20th to Oct 26th: Bring your spooky creations to Leap village and enter the FREE competition before Oct 25th. If you need suggestions on placement please contact us. Entry forms available at Leap PO & Ger's diner.
Oct 27th: Scarecrow judging throughout the day;1-2pm Dr. Dink's Puppet Show, in Hall; 2-4pm Street entertainment by Clonakilty Artists
Oct 28th: 1-3pm Face Painting in Hall; 3.30-4.15pm Dr. Dink's Puppet Show, in Hall; 4.30-6pm Kids Disco, in hall; 8.30pm Witches Dance in the village; 9.30pm Scarecrow Festival Results in Harbour Bar, followed by Halloween Party.
Oct 29th: 1-2pm Witches race, cycle, run, walk, piggy back or whatever takes your fancy; 2-4pm Plenty of nonsense and hilarity with Jamboree.
Nov 3rd:12-2pm Face Painting in Hall; 2-5pm Circus Skills, plenty of giggles and thrilling entertainment with Jamboree
Nov 4th:12pm Find the Treasure;1pm Dance the Broom Competition; 2-4pm Kids Colouring Competition, in Hall; 3-5pm Balloon Modelling, festive fun and plenty of laughter with Jamboree.
Nov 5th: 8pm Witches Dance and Burning of the Scarecrows
at the Leap Inn car park followed by Monster Draw and Party in Leap Inn.
---
Skibbereen Annual Road Race
2018 sees a new format for the Skibbereen Annual road race and walk. Held in August over the past number of years, this year the event goes ahead on Sunday 18th November with an 11.30 am start time. The 10K distance of previous years is replaced by two new races 5 and 10 miles plus a 5 mile walk. Both races and walk start and finish at the entrance to the O Donovan Rossa GAA grounds. The new courses should prove very popular with both runners and walkers with the majority of the course on the flat while also a few gradual "pulls" to challenge the more experienced runner. The club are expecting that Athletes will travel from far and wide for this pre-December- run and maybe spend the weekend in Skibbereen while a strong local support is always vital.
Date: 18th November
Location: O'Donovan Rossa Gaa Grounds
---
OLDER EVENTS:
---
Leap District Vintage Tractor / Truck / Car Run
Leap and District Vintage Club will host a vintage tractor, truck and car run on 21st October. Registration is at 10am for a 12 noon sharp start. With old time threshing and family activities to be held in Leap Village from 2pm. Check out the clubs Facebook Page for more information.
Date: 21st October
Location: Leap Village
---
Introduction to Art Therapy workshop
Free Introduction to Art Therapy workshop By Deborah Ní Chaoimhe in conjunction with Clonakilty Wellness Week. Art Therapy can be very helpful for people who have difficulty in expressing themselves verbally. Deborah is a qualified therapist who works with clients of all ages who suffer from depression, anxiety, bereavement, addiction, anger management and eating disorders. No experience of drawing/art necessary. Places limited. Advance booking essential. Contact Deborah 086 8300440.
Date: 15th October 2018 (10.30am – 12pm)
Location: 15 Rossa Street – Blue Door
---
Live Life and Sing
Bantry Community Choir together with friends St. Finbarr's Boys National School, Bantry Folk Group and Liam Cunningham presents Live Life and Sing. All welcome. Free entry – donations appreciated.
Date: 13th October 2018
Location: The Maritime Hotel, Bantry
_____________________________________________________________________________________________________________
Bantry Flower Festival
Celebrating 200 years of worship, St. Brendan's Church presents the Bantry Flower Festival 'Looking Back and Looking Forward' from 05-07 October. Admission €10
Date: 05 – 07 October 2018
Location: St. Brendan's Church, Bantry
---
Model Toy Show
Bantry Model Toy Show will be in The Westlodge Hotel, Bantry on Sunday 07th October from 10.30am – 5pm. Proceeds to Cancer Connect Services.
Date: 07th October 2018
Location: The Westlodge Hotel, Bantry
---
West Cork Fastnet Rally Launch
The Fastnet Rally Launch night will be held on Friday 05th October at The Westlodge Hotel, Bantry from 7pm. There will be a rally car display followed by refreshments and the official launch of the rally. Check out the Facebook Page for more information – @Fastnetrally2018
Date: 05 October 2018
Location: The Westlodge Hotel
---
Dursey Island Tourism Workshop
A community tourism workshop regarding the Dursey Island Cable Car and Visitor Centre will be held on Tuesday 02nd October (4-6pm) in the Lehanmore Community Centre, Garnish, Beara. All welcome – to have your say in the venture (good or bad).
Date: 02 October 2018
Location: Lehanmore Community Centre, Garnish, Beara
---
Disclaimer:
To have your material uploaded to this page, please ensure you material adheres to the following guidelines:
There is no references to illegal substances and / or alcohol.
Material is not for personal, political or commercial gain.
Content has directs links to Wellbeing and / or Community. While every care has been taken in the preparation of the information, due to the nature of the website, the information may not be complete, correct or up to date. Please contact Activity providers for validation of information.
Subscribe to The Wellbeing Network
Subscribe now to get free resources from The Wellbeing Network, and stay informed about updates, events and information. By signing up, you are opting in to emails from The Wellbeing Network. We will send you useful information about our work - we promise not to bombard you with mails, we always keep your details private, and you can unsubscribe at any time.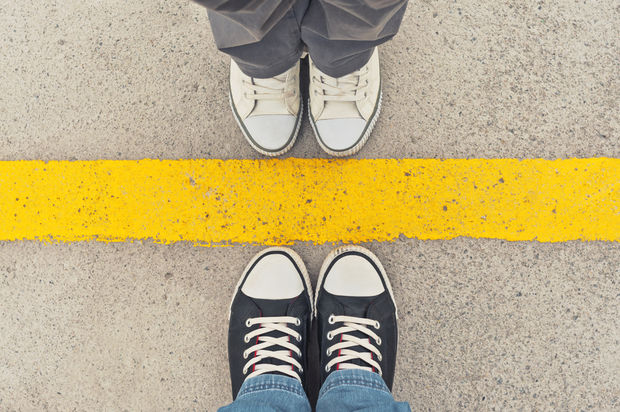 Managing Your Personal Boundaries  Let's start with an experiment: If I shrink all the spaces between letters, words and lines, can you make sense of the following text? Ifyourmainparachuteismalfunctioningorhasbecometangleditsimportantthatyou...
read more