About 49 North Street
Creating alchemy in the Mental Health Services
49 North Street aims to create a space, a melting pot whereby learning, therapeutic activities, creative expression and diversity can flourish. It's about taking risks and building upon people's strengths, working together to create a community where recovery and wellbeing thrive.
Current projects include:
49 North Street are pleased to announce their new schedule of regular events taking place from October 2018. We look forward to seeing you there.
North Street Schedule
---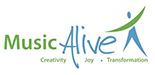 49 North Street, Skibbereen, Co. Cork