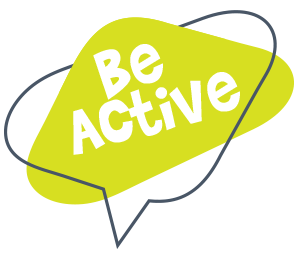 Being active is great for your physical and mental wellbeing. Evidence proves there is a link between being active physically and good mental wellbeing.
Mental wellbeing means feeling good about yourself, about the world around you and having the ability to get on with life in the way you want.
Being active doesn't mean you need to train for a marathon. You need to find physical activity that you enjoy and can fit into your daily/ weekly routine. This may be a daily walk to the shops instead of taking the car, a weekly gardening session, some yoga, swimming or a weekend walk.
Scientists confirm physical activity can help maintain wellbeing and good mental health in a number of ways:
Physical activity helps with mild depression. Evidence shows it can protect people against the onset of depression and anxiety.
Physical activity causes a chemical change in the brain which can help change our mood.
Physical activity brings about a sense of greater self-esteem, self-control and the ability to rise to a challenge – all of which help improve wellbeing.
Subscribe to The Wellbeing Network - West Cork
Subscribe now to get free resources from The Wellbeing Network, and stay informed about updates, events and information. By signing up, you are opting in to emails from The Wellbeing Network. We will send you useful information about our work - we promise not to bombard you with mails, we always keep your details private, and you can unsubscribe at any time.