Bantry Community Choir is an inclusive group of men and women who join together to sing – not only because they enjoy singing but also for the benefit of the community.
Founded on World Mental Health Day 2014, Bantry Community Choir, work in close partnership with West Cork Mental Health Services (WCMHS) and West Cork Development Partnership. Co-founders Nora Edgeworth (Mental health Advocate) & Kevin O'Shanahan (Nurse specialist in mental health and the arts with WCMHS) initiated the choir with an ethos of community, inclusion, social interaction and participation for all. That ethos remains at the fore today.
Bantry Community Choir love to collaborate and share the goodness of singing with others. They have collaborated with John Spillane & the Claddagh Rogues at Triskel Christchurch as part of the nationwide First Fortnight festival. They have also participated in the first West Cork Chamber Fringe Festival, and performed alongside nine other choirs from around the country at the annual Celebration of Health Service Choirs. Collaborating with Gamelan Spréacha Geala for the Skibbereen Arts Festival in 2017 was another highlight. Most of all they love to perform in their native Bantry with performances for those who would might otherwise find it difficult to attend a live musical event. They sing for the people at Bantry Hospice, Deerpark Nursing Home and Bantry Day Care. They also sing in Bantry Library in celebration of Culture Night and around the town whether on Bantry Town Square, in the Tourist Office or for their annual Live Life and Sing concert.
Through public performance they have made donations in support of local charities including The Donal Walsh Live Life Foundation, Bantry Hospice, Cancer Connect, Teddies for Loving Care (TLC), Rural Animal Welfare Resources and transport for local people to Pieta House. They have also made appearances at fundraising events for other organisations such as CoAction and Clonakilty Lions Club.
Singing is fun and it's good for your health. It can stimulate the feel-good endorphins in your brain, lower stress levels, give your lungs a good work-out, help with sleep, improve mental alertness and you can make some good friends to boot.
You don't have to audition, you don't have to be able to read music and you don't even have to be an accomplished singer – there's something for everyone at Bantry Community Choir and all are most welcome!
"There's something very special about a choir and it's a great honour for us to perform and contribute to the community of Bantry. A little bit of magic happens when creating music together – and sharing it with your local community is a uniquely rewarding experience"
Image Gallery
Click on the thumbnails below to enlarge image:
---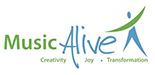 49 North Street, Skibbereen, Co. Cork