Ealaíon Art Group is designed for individual creative expression within a group setting. The emphasis is on enjoyment and harmony – there is always music playing and the setting is friendly and relaxed. This means that people have the freedom to chat, or be quiet while they make art.
A wide variety of art materials is provided, and ideas and subject matter can evolve out of experimenting with them. Sometimes people come with their own ideas, but there are always ways to find inspiration too.
The atmosphere is one of support and encouragement that allows your art to blossom. No previous experience is required and people often surprise themselves at what they are capable of…and what treasures lie within.
Photo credit: Becky Keyser
Ealaíon Art Group meets in 49 North Street on Fridays from 2pm to 4pm. All are welcome, tea and coffee is available.
---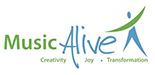 49 North Street, Skibbereen, Co. Cork