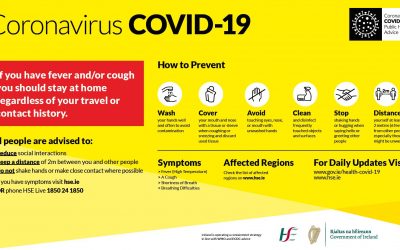 How your mental health might be affected The spread of coronavirus is a new and challenging event. Some people might find it more worrying than others. Try to remember that medical, scientific and public health experts are working hard to contain the virus. Most...
read more
Subscribe to The Wellbeing Network - West Cork
Subscribe now to get free resources from The Wellbeing Network, and stay informed about updates, events and information. By signing up, you are opting in to emails from The Wellbeing Network. We will send you useful information about our work - we promise not to bombard you with mails, we always keep your details private, and you can unsubscribe at any time.