Gamelan is a large orchestra using bronze gongs, xylophones, metallophones and other tuned percussion to create a shimmering texture that has enchanted western ears and influenced composers like Debussy, Satie and Cage. It is a mesmerising sonic adventure and west Cork is lucky to house the only Irish gamelan outside of a university city, the instruments having arrived here in summer 2016. These unique (no two sets are alike) hand-forged instruments are equally impressive visually, as they are intricately carved and brightly coloured.
Gamelan Spréacha Geala (gaelic for Bright Sparks Gamelan) is a community music group, West Cork's only Gamelan ensemble, which meets weekly in Skibbereen to learn traditional gamelan music and compose new pieces on this unique set of instruments. Playing gamelan is by its very nature a participatory and sociable experience. Research has shown that Gamelan has been found to promote feelings of togetherness and group cohesion which may be understood through the shifting boundaries of self/other observed in forms of joint action. Players often describe a feeling of oneness with others, of losing themselves in the moment. For those interested in digging deeper, the study of gamelan can also incorporate the learning of complex musical techniques. Come along on a Wednesday evening and experience it yourself.
This project is funded by Cork County Council Arts Office, Cork Mental Health Services, Cope Foundation, Cork ETB and MusicAlive
The Gamelan Spréacha Geala players meet weekly on Wednesdays in the Cope Foundation, Skibbereen from 7:30pm to 9pm. All are welcome!
Image Gallery
Click on the thumbnails below to enlarge image:
---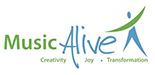 49 North Street, Skibbereen, Co. Cork