THE SEISIÚN POETS
Sound Field and The Moon Pulls the Tide are limited edition books of poems by 'The Seisiún Poets' of Perrott House. The group began in 2013, after artist Tess Leak was invited by Kevin O'Shanahan, Arts and Mental Health Co-ordinator for the West Cork Mental Health Services, to facilitate a creative writing group for the residents.
The Seisiún Poets meet once a week in the day room to sings songs (the group has also included some talented musicians over the years) and make poems. Made collectively, these poems evolve out of conversations on subjects such as the weather, the seasons and their impact on farming the land.
"On large sheets of paper I write down the ideas, stories and words that come out of the session and later bring in a very rough staring point to a poem, a kind of collection of everyone's ideas. We read this 'poem in progress' aloud, making changes until all the poets agree that it needs nothing else and requires no more editing. I have learnt so much from The Seisiún Poets over the last 5 years: about nature and its connection to farming, about West Cork 'up close'. I have learnt sad songs, funny old songs and about how important it is for each of us to make something out of our experiences and enjoy our creativity together."
Tess Leak
THE INCREDIBLE EDIBLES
The Incredible Edibles meet on the first Wednesday of each month in 49 North Street. They are passionate about gardening and growing in nature. Sharing a belief in the beauty and nutrition that nature provides, they have added both colour and nutritious herbs, salads & vegetables to 49 North Street. This incredible group also meet in Skibbereen Hospital grounds every other Wednesday morning to create and maintain the campus gardens of Skibbereen Hospital and labyrinth as well as the Perrot House Flower garden.
PETE'S SONG SHOP
Pete Carney is a talented song writer and musician. Pete played with Geno Washington and the Ram Jam Band in England and Europe. They were the number one live band in England from 1966 to 1969. Pete also toured with Fleetwood Mac, Jimi Hendrix, The Kinks, The Hollies, The Rolling Stones and many more. Pete's song shop is an open session for any musicians who would like to create an original song or two or exchange ideas on where next to take their music creations.
WELLBEING GROUPS
49 North Street hosts a variety of Wellbeing Group Programmes facilitated by qualified HSE Staff Members. Please contact Kevin O'Shanahan for further information.
NOVAS HOMELESS SUPPORT CLINIC
Novas is a voluntary organisation and Approved Housing Body working with families and single adults who are disadvantaged and socially excluded; primarily those who are homeless or at risk of being homeless. We provide a range of services and accommodation for marginalised households throughout Ireland. We offer bespoke, client-centred services, based on empirical evidence of fifteen years' experience of working with people who are homeless in Ireland. We believe everyone is entitled to a home.
In 2002, Novas established its first service in Ireland – a temporary supported, low-threshold accommodation service in Limerick. Since then we have grown significantly with more than 20 services in counties Limerick, Clare, Tipperary, Dublin, Cork and Kerry. We support our clients through Housing, Health and Recovery. We recognise the complex issues that cause homelessness and endeavour to offer holistic, long-term solutions.
Patrick Healy with Novas offers support with accessing housing services and support.
Novas Homeless Support Clinic meet on Wednesdays from 9am to 1pm. Please contact Patrick Healy in advance.
YVE'S COFFEE CUP
Come and join Yvonne for a cup of coffee in 49 North Street on Monday's from 11am to 1pm. Could you ask for a better way to start the week? You might even meet some new friends along the way.
49 NORTH STREET BOOK CLUB
The 49 North Street book club meets on the first Tuesday of each month from 9:30am to 11am to connect over coffee, craic and the book of the month. Hosted by Caroline and Cathy, these ladies are guaranteed to bring fun and laughter to each meet up so be sure to come along and rediscover your love of reading.
---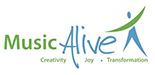 49 North Street, Skibbereen, Co. Cork