Founded on World Mental Health Day 2014, Bantry Community Choir, work in close partnership with West Cork Mental Health Services (WCMHS) and West Cork Development Partnership. Co-founders Nora Edgeworth (Mental health Advocate) & Kevin O'Shanahan (Nurse specialist in mental health and the arts with WCMHS) initiated the choir with an ethos of community, inclusion, social interaction and participation for all. Previous Musical Directors Katy Salvidge and Normal Collins, further developed this inclusive ethos through their musical leadership and the choir has gone from strength to strength since its inception.
This ethos remains at the fore today & members share a belief in the benefits of music and singing to positive mental health and well-being for all.
Kevin O' Shanahan comments: "The benefits of music and singing to wellbeing are widely recognised and this is a choir that embraces that ethos fully. Since the choir began, we have noticed a growing interest and increase in community based choirs and singing, throughout West Cork and beyond which indicates a growing awareness of the benefits of singing to wellbeing".
The choir also strive to serve the community of Bantry and the wider community of Cork through quality choral music performances and through a friendly, supportive, inclusive environment of shared musical experience. Research from the University of Canterbury in the U.K indicates that singing benefits health in many ways including fostering feelings of achievement and self-belief. And most of all, it's an enjoyable activity, that brings people together.
Bantry Community Choir loves to collaborate and share the goodness of singing with others. They have collaborated with John Spillane & the Claddagh Rogues at Triskel Christchurch as part of the nationwide First Fortnight festival. They have also participated in the first West Cork Chamber Fringe Festival, and performed alongside nine other choirs from around the country at the annual Celebration of Health Service Choirs. Collaborating with Gamelan Spréacha Geala for the Skibbereen Arts Festival in 2017 was another highlight. Most of all they love to perform in their native Bantry with performances in Bantry Library in celebration of Culture Night and around the town whether on the Square, in the Tourist Office or for their annual Live Life and Sing concert.
Bantry Community Choir meet in the Maritime Hotel on Thursdays from 7:30pm to 9:30pm. All are welcome!
Image Gallery
Click on the thumbnails below to enlarge image:
---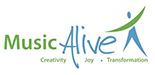 49 North Street, Skibbereen, Co. Cork