Making Music, Healing Souls
Mad in America article on the healing power of communal singing, talks about the Open Door documentary and how music features strongly in the activities at 49 North Street.  
Read the article here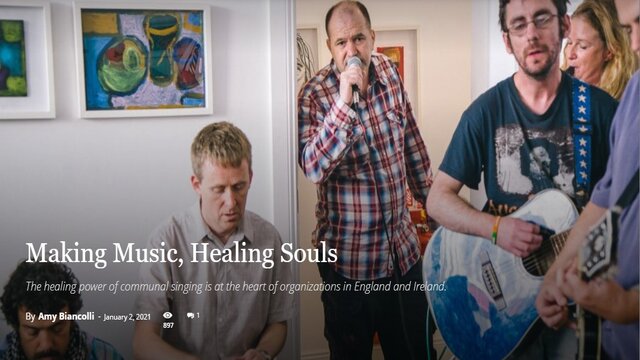 Feelgood Friday 11th December
Following on from the Feelgood Friday during World Mental Health Week in October, The Jam A Longs return to 49 North St for a live broadcast from 49 North St this Friday, December 11th, 3 to 5pm.
Please e mail kevin.oshanahan@hse.ie for further details if you'd like to attend!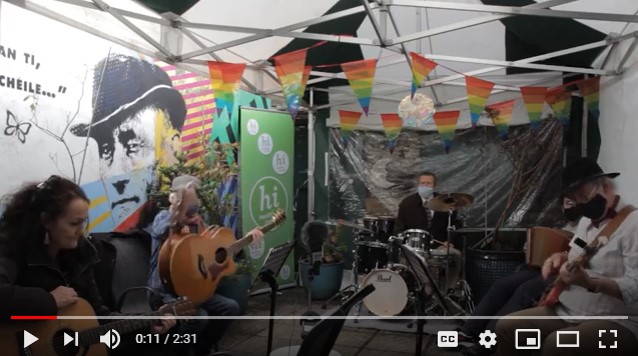 The Southern Star Podcast with Gerry Leonard AKA Spooky Ghost
Gerry Leonard, who collaborated with 49 North Street on their Idir Eatharthu project, talks to The Southern Star in this podcast about working with David Bowie, Suzanne Vega, Roger Waters and much more. Listen Here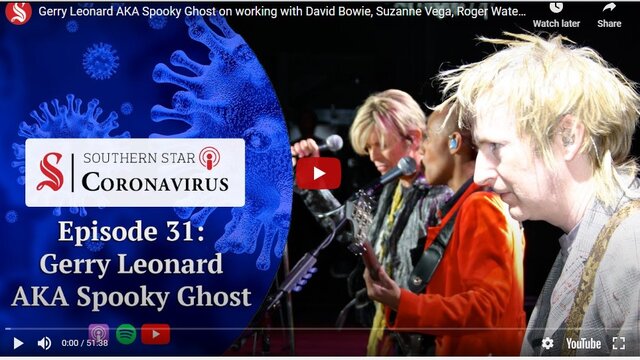 Subscribe to The Wellbeing Network - West Cork
Subscribe now to get free resources from The Wellbeing Network, and stay informed about updates, events and information. By signing up, you are opting in to emails from The Wellbeing Network. We will send you useful information about our work - we promise not to bombard you with mails, we always keep your details private, and you can unsubscribe at any time.